2008 Cruises
---
We wintered in Las Palmas, then a short March cruise from Las Palmas to Tenerife via a couple of days at Puerto Mogan and an anchorage south of Punta Sardina. After a couple of months in, in June, away from Tenerife via Los Cristianos to Santa Maria in the Azores. The first night was tough in the acceleration zone west of La Palma, but the highlights of the trip were sighting a large loggerhead turtle, and the night that a storm petrel landed in the rigging for a rest - there are videos of both these below. Also captured that elusive green flash at sunset, on video!
We refuelled in Santa Maria (what bureaucracy - we had to get a refuelling licence and be supervised by a policeman much to his chagrin). Here's a picture of the new marina in Santa Maria - we were here in 2006 and they hadn't started it, so a good job done in 2 years!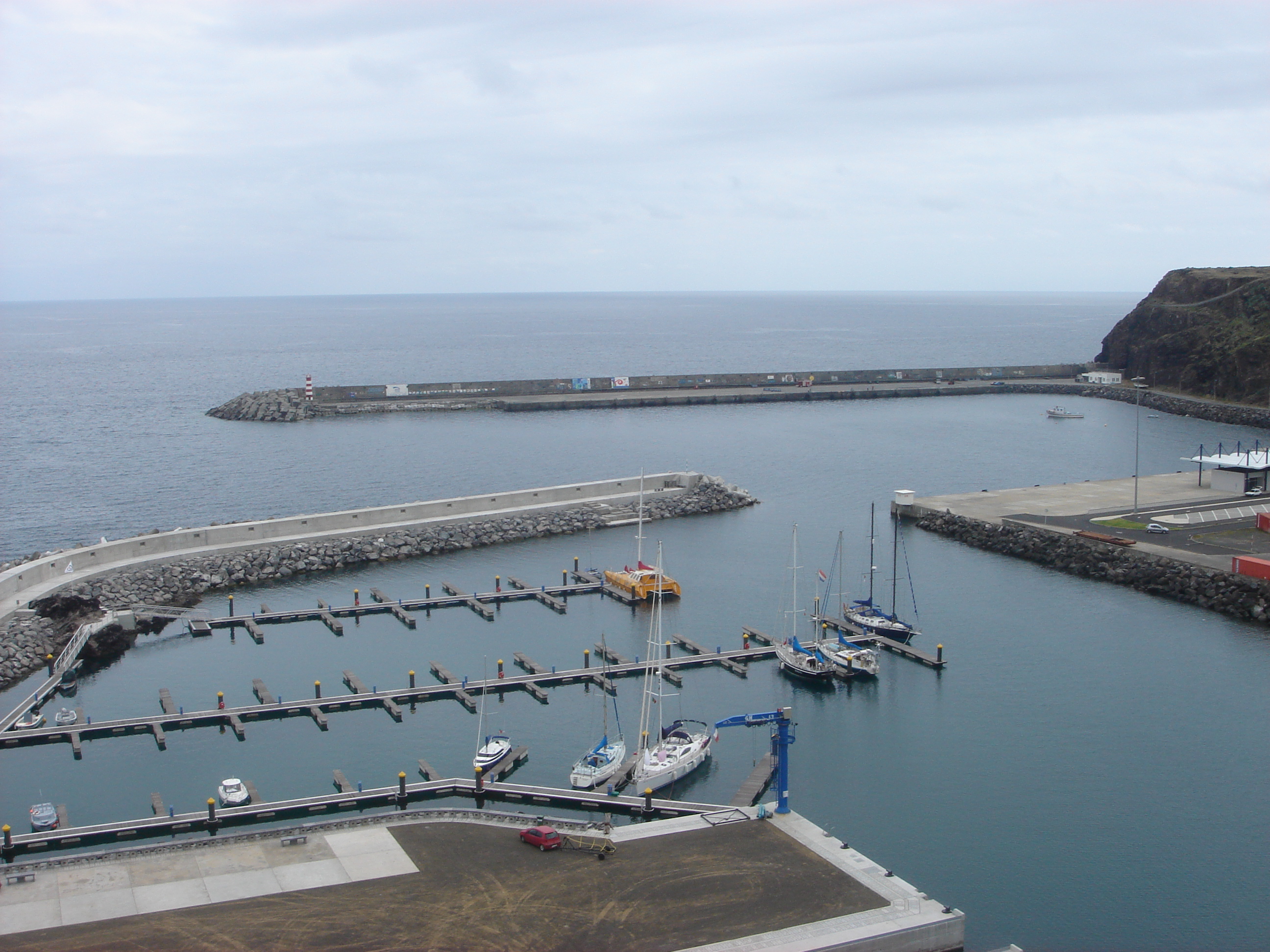 Then we sailed to Ponta Delgada on Sao Miguel. Car hire, a great trip to Sete Cidades caldera and a tour of the island. The final legs were Ponta Delgada to Oporto - a tough 7 day trip with 3 days close reaching in F7 with big seas (my nephew Will was a star). Probably the toughest sail I've ever done. Then up to Camaret via Bayona and Portosin and in September from Camaret to Guernsey for the early winter.
Success - Tucked up for the Night!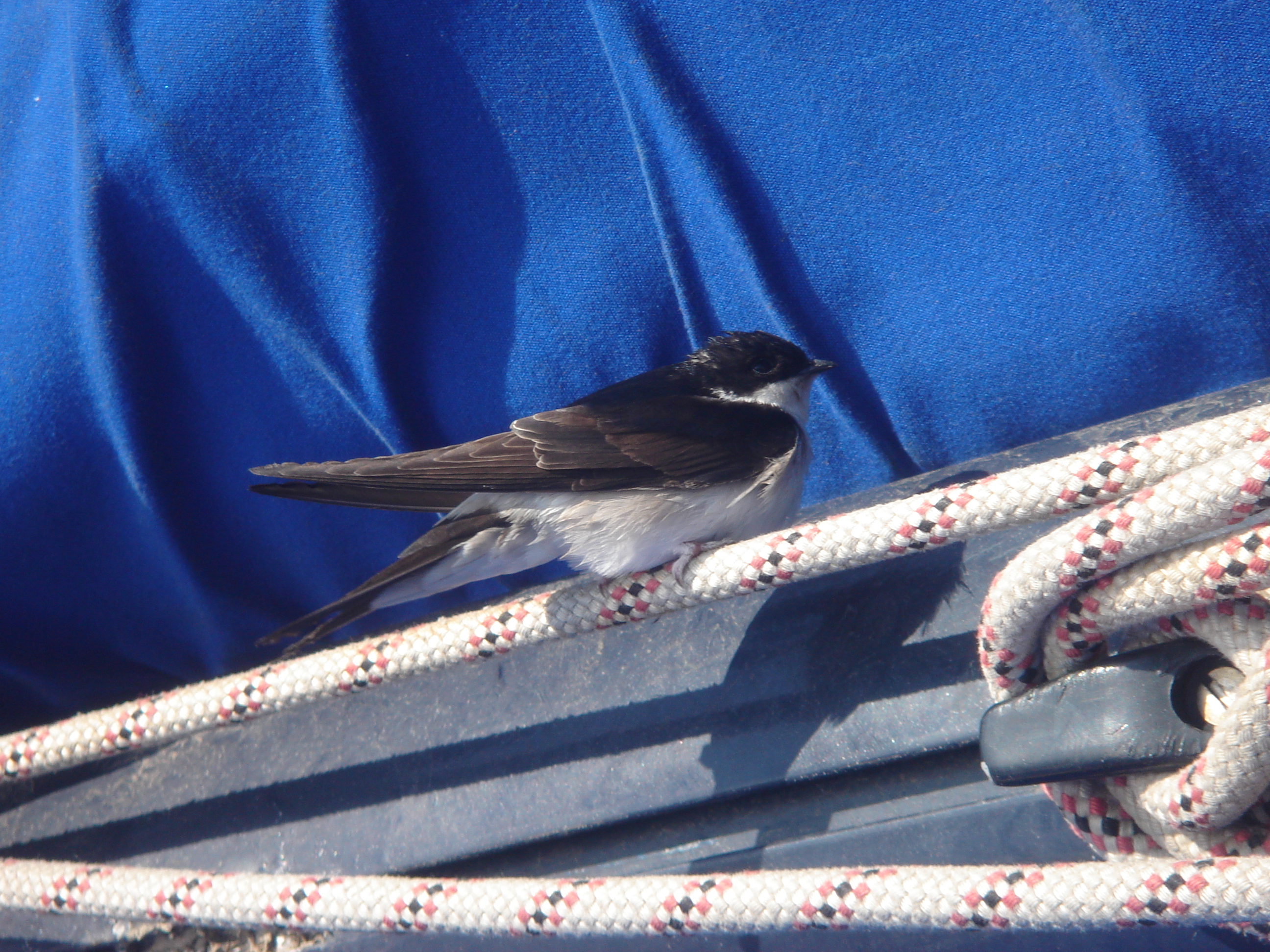 So, St Peter Port for the winter.